Please enable Java in your browser.
Gateway to the Manawatu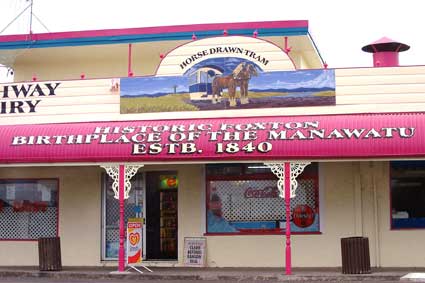 Originally commissioned by Dahlson Halidone and maintained by subsequent owners.
Artist: Michael Barclay
Commissioned by: Dahlson Halidone
Site: Highway Dairy, State Highway 1
Native Bird & Bush scene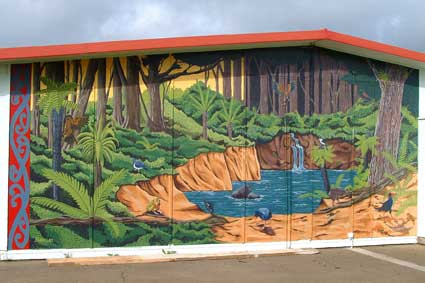 Commissioned by the Coley Street School, the mural features ten of New Zealand's native birds including the Pukeko, selected as the school emblem when the school opened in 1967.
This mural is no longer open to view as the school has built a new library on the site of the original building that housed the mural.
Artist: Michael Barclay
Commissioned by: Coley Street School
Site: Coley Street School