Please enable Java in your browser.
Castletown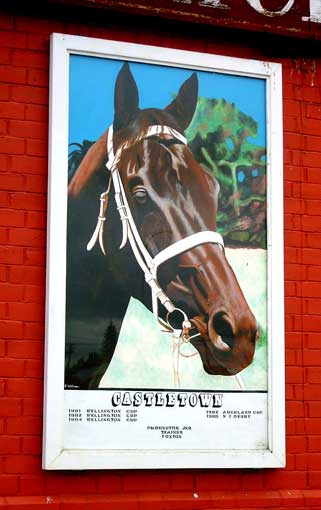 This famous racehorse won three Wellington Cups - 1991, 1992 and 1994, the Auckland Cup in 1992 and the NZ Derby in 1989.
Castledown was trained by Paddy Busuttin Jnr in Foxton.
Artist: Ted Williams
Sponsor: Foxton Racing Club
Site: Foxton Racing Club Building, Main Street
Race Day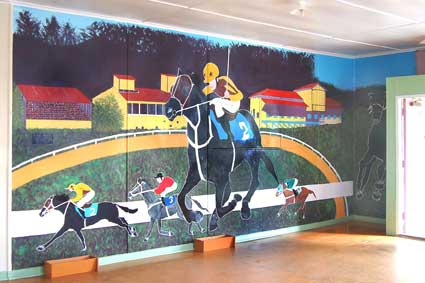 The mural features Foxton's well known galloper, Castletown.
Artist: John de Vries
Sponsor: Foxton Racing Club
Site: Inside Stand, Foxton Race Course